Brenham Texas Area Activities
There's so much more than a weekend of activities! Follow the links below to discover just how much there is to see and do in this area. You may need to stay an extra day or two!
Local Chamber of Commerce website www.BrenhamTexas.com
For things to see & do…
For golf options in the area:
The Falls in New Ulm www.TheFallsResort.com
Lawrence Marshall Recreation Center in Hempstead Phone: 979-826-2411
Navasota's 18-hole public course Phone: 979-894-2207
Want to know what events may be going on in the area during your stay? View this on-line calendar of events Washington County Calendar of Events
Brenham Texas Area Attractions
Antique Rose Emporium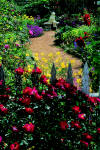 Located on an early settler's homestead in historic Independence, the nationally renowned 8-acre retail display garden center is beautifully landscaped featuring romantic old garden roses, native plants, old-fashioned cottage garden perennials, herbs, and a wildflower meadow. Several unique restored buildings include an 1855 stone kitchen original to the site, an 1840's log corncrib, an 1850's saltbox house, and an early 1900's Victorian home. Reservations are requested for groups or tour buses. Newsletter and mail order catalogues available. For Wedding information call (800)441-0002. Mon-Sat 9am-6pm, Sun 11am-5:30pm. Admission is FREE. Closed on major holidays. Call (979)836-5548 or write 9300 Lueckemeyer Rd, Brenham 77833. Visit: www.weAREroses.com.
Blue Bell Creameries


Blue Bell is open for plant tours year-round, weekdays only. Winter schedule may vary. There is a nominal charge for the 45-minute tour that includes a short film and ends with a dip of your favorite ice cream flavor. Tour reservations required for groups (15+). During Spring Break, reservations required for all visitors. Call in advance for tour days and times. Closed most holidays. The Blue Bell Country Store, specializing in Blue Bell Ice Cream logo items and country-style gifts is open Monday – Friday; and Saturday, March – December. Tours are available Monday-Friday at 10am, 11am, 1pm, 1:30pm, 2pm, & 2:30pm and are conducted on a first come first served basis. Call for seasonal hours, reservations for groups, & current prices. Call 1-800-327-8135, or write P.O. Box 1807, Brenham 77834. Visit: www.bluebell.com.
Downtown Brenham's Historic Main Street District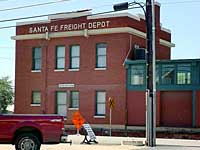 The shopping is great in downtown Brenham! Recognized as a National Register District for three consecutive years, downtown buildings reflect the town's early history and charm with over 40 shops. Come stroll through the past and present and spend time relaxing on one of our many downtown benches! For a downtown tour map, brochure or more information, call 1(888)BRENHAM or write to P.O. Box 2294, Brenham 77834. Visit www.downtownbrenham.com. See City Map or 4 on County Map.
Heritage Home Tours
Tour Brenham's oldest house! The Giddings-Wilkin House, built by J.D. Giddings in 1843, is beautifully decorated with many original home furnishings. Then, stroll the veranda at the exquisitely restored Giddings Stone Mansion, built in 1869 to protect the family from yellow fever. It is a prime example of 19th century architecture in Texas. Both properties are restored and on the National Register of Historic Places. The Mansion is available for weddings, receptions, parties and meetings. Luncheons available. Tours by appointment. $5.00 per person. Call (979)836-1690 or write The Heritage Society of Washington County, P.O. Box 1123, Brenham 77833. Visit: www.giddingsstonemansion.com. See 5 on City Map.
International Festival – Institute at Round Top
Founded in 1971 by world-renowned American concert pianist James Dick, The International Festival-Institute showcases The Texas Festival Orchestra and a host of internationally regarded conductors and performers in orchestral and chamber music concerts for six weeks each summer as well as presenting concerts throughout the year. Located in the beautiful countryside of historic Round Top, The Festival-Institute's home at Festival Hill features an 1100-seat European-styled concert hall, a renovated chapel and several restored Victorian homes and extensive herb and flower gardens. Located at Highway 237 & Jaster Road, Round Top. For more information on concerts and tours, call (979) 249-3129 or visit www.festivalhill.org. See 14 on County Map.
Pleasant Hill Winery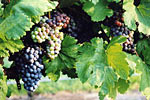 Tours begin and end in a carefully constructed barn at the top of the hill. The tour will take you through the path of the grape as it transforms from vine to wine. In the cellar, you will experience the sights and smells of the winemaking process. In the tasting room, you will be able to sample the results of our "wine-growing". Taste the wine traditions of the Zaffiro and Macedonio families. Great gift shop with wines and souvenirs. FREE admission. Hours: Sat. 11am – 6pm; Sun. 12pm – 5pm. Located at 1441Salem Road, Brenham. Call (979) 830-VINE.Visit: www.PleasantHillWinery.com. See 27 on County Map.
Unity Theatre
Unity Theatre is a non-profit, professional theatre located in historic downtown Brenham. This 125-seat theatre, set in a restored warehouse, offers an intimate theatre experience within walking distance of shops, restaurants, and fine bed & breakfast establishments. The company produces a variety of plays and musicals throughout the year. Tickets are $18-$20 and reservations are recommended. For a free brochure call (979)830-8358, email info@unitybrenham.org. Located at 300 Church St., Brenham. Visit www.UnityBrenham.org. See 15 on City Map.
Washington-on-the-Brazos State Historic Site


The 293-acre park is located on the original town site of Washington, which served as the capital of the Republic of Texas. The complex features a state-of-the-art Visitors Center with hands-on interactive exhibits, which walk visitors through the birth of a new nation – Texas. The Washington Emporium, located in the Visitors Center, is a premiere Texas gift shop. The Complex includes a Conference Center, Education Center, and Pavilions that are available to rent for special occasions. Open year-round, the Park offers hiking trails, picnic areas with tables, grills, shelters, all free of charge from 8am until dark. Guided tours and programs are available year round. Call for dates and admission fees. Stroll the Park trails where Texas was born. This historic site showcases Independence Hall where the Texas Declaration of Independence was drafted and signed on March 2, 1836. Open daily for tours.
Washington-on-the-Brazos State Historic Site is located between Brenham and Navasota off Hwy. 105 on FM 1155. Combination tickets and family discounts for the featured sites in the Park make this a family friendly destination. Special programs can be arranged for groups of 20 or more. For dates and admission fees, call 936-878-2214 Visit: www.birthplaceoftexas.com.
Star of the Republic Museum
Experience the saga of the Republic of Texas, which from 1836 to 1846, existed as a separate and independent nation. Through interactive exhibits, audiovisual presentations and educational programs, the Museum presents the experiences of ordinary Texans and extraordinary events. All new, award-winning exhibits provide a comprehensive and unparalleled look at the people and places that shaped the character of this unique nation. Administered by Blinn College. Open daily 10am-5pm. Visit: www.starmuseum.org.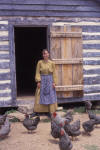 Barrington Living History Farm
Explore the home of Anson Jones, the last president of the Republic of Texas. Experience sights, sounds, and smells of this southern cotton plantation with historic breeds and heirloom crops. Daily life on this working 1850's farm comes alive as interpreters in period clothing demonstrate daily chores and skills. Open Wednesday through Saturday 10am-5pm and Sunday 11am-5pm.
Distances:
90 miles from Austin
70 miles from Houston